So I saw this video on Facebook and decided there must be a way for me to make these guys.
But first I had to figure out making coconut milk into super sweet evaporated milk. So I tried this recipe:
And pretty much failed at both recipes. But that's ok, it was still a tasty cookie. Just not chewy and moist and super sweet like I remember Almond Joy's tasting. I really struggle sometimes with following the recipe I'm given, when I think I know better. While I was making this recipe(s), the cookies batter just wasn't wet and sticky enough. Maybe I didn't let the evaporated "milk" cook long enough, maybe I used a different kind of honey then the other cook – I'm not sure. I think they could have been better if I had melted some Good Life Chocolate chips with coconut oil and drizzled it on top. I'll probably try that next time. Here's my final picture – it looks good right? Just pretty dry and no signs of ooey-gooey goodness I was hoping for.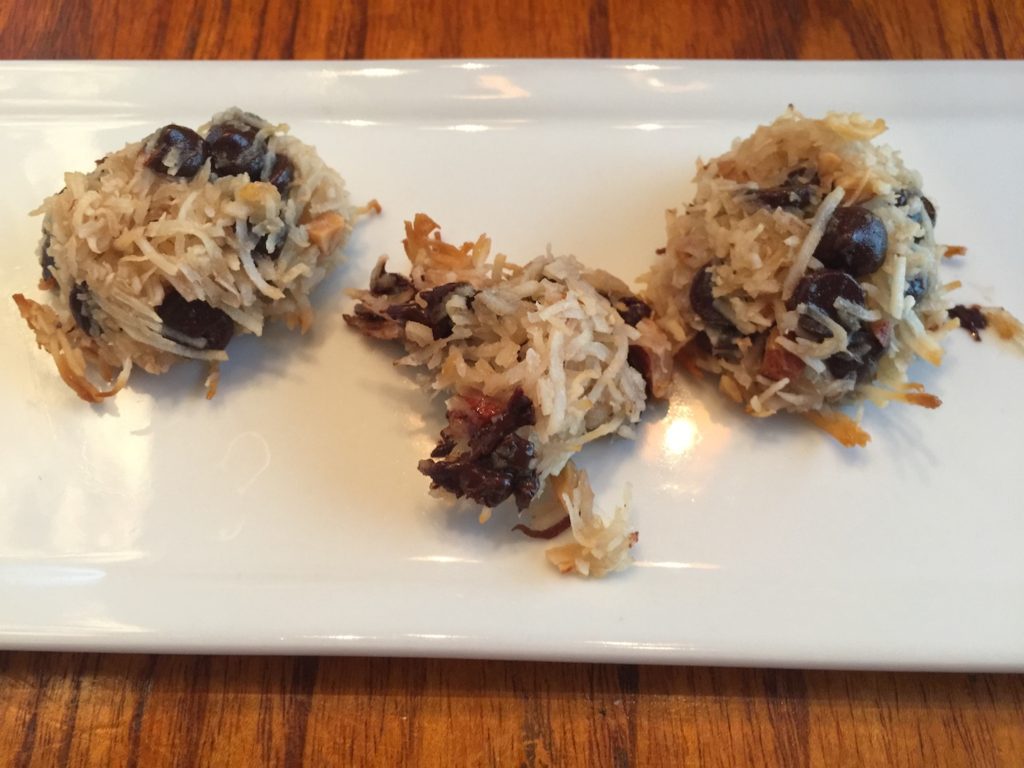 It's fun to fail sometimes. Baking is always a challenge for me, especially with all my food allergies. I always learn something through my cooking failures. Don't be afraid to fail, sometimes it's when the best potential is discovered. So go cook, do something you are afraid of doing in the kitchen. You just might learn something. And knowledge is one of the few things that no one can take from you.
Happy Failing to you ALL!
~Heather